For the past six months, Blake has been eagerly following the progress of the St Margaret's Hospice Atlantic Challenge Yacht as she sailed around the Atlantic Ocean. The yacht visited such far flung countries as Barbados, Bermuda, the Azores and the Canary Islands. The fantastic blogs from the crew that wrote of swimming in the crystal clear waters of the Caribbean lifted our spirits while we struggled through the miserable January weather.
After setting off on October 25th last year, the yacht finally returned to Portsmouth on Wednesday 15th April and the Blake team were there cheering them on as they arrived. The six month challenge raised over £100,000 for St Margaret's Hospice which is a great step towards covering their running costs of £10 million a year and we were very proud to have supported this amazing cause by sponsoring the jib and donating towards the epic adventure.
Open to anyone; there were enthusiastic volunteers for this challenge from all over the country and many of whom had never even been on a boat before. By the end of their journeys however, these adventurous amateurs were transformed into confident and intrepid sailors; confidently taking the helm by themselves, surfing the waves and competing to get the fastest speed. One crew member who had never sailed before returned home proudly having achieved a very fast 16 knots. Strangers who had never met before worked as part of a team and by the end great friendships had been formed.
We believe that companies have a responsibility to contribute to the community through supporting local charities. St Margaret's Hospice has touched the lives of many of the staff and friends of Blake, through the incredible work of the charity and their heroic volunteers in supporting families as they face their challenge of a lifetime.
To learn more about their work or volunteering please go to www.somerset-hospice.org.uk
To find out more about the challenge, watch our video below: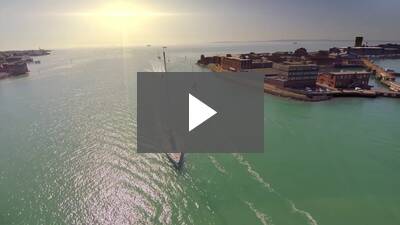 Posted: 17/04/15 by Blake