St Margaret's Hospice have found a new, novel way of raising money for their charity - by sailing round the Atlantic Ocean! Blake are supporting them in this tremendous effort by sponsoring a sail on their yacht. 
On Saturday the 20th of September, several of the Blake staff travelled to Portsmouth to see the ship and meet some of the crew. They also managed to get a ride on her, and, as you can see from the pictures above, they thoroughly enjoyed themselves.
We are looking forward to following the team's progress after they set off on the 25th of October and we wish them the best of luck.
Watch our video below: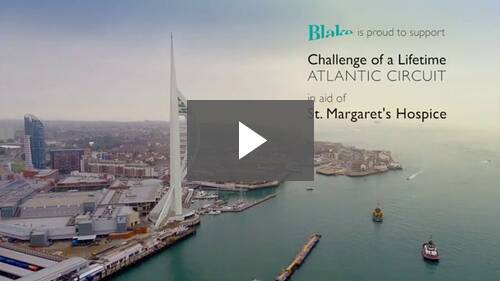 Go to our blog to find out how the crew are getting on and how far they have got:
Posted: 21/10/14 by Blake